Produk PREMIER sebenarnya dimiliki oleh NTPM Holdings. NTPM diasaskan oleh Lee See Jin pada tahun 1975dengan mengeluarkan produk kertas gulung sebagai produk pertama syarikat ini.
Pada awalnya, beliau melihat potensi dalam perniagaan ini, lalu beliau membuat pelaburan denganmembeli sebuah mesin membuat kertas. Walaupun hanya mempunyai sebuah mesin sahaja, beliau berjaya menghasilkan gulungan kertas secara komersial pada hujung 1979, dengan kapasiti pembuatan sebanyak 5 tan kertas sehari.
Pada tahun 1981, NTPM mula memproses dan menjual kertas tisu dan gulungan tisu secara langsung ke pasaran. Kini NTPM telah berjaya berkembang dengan rekod jualan melebihi RM10 juta.
7. San Francisco Coffee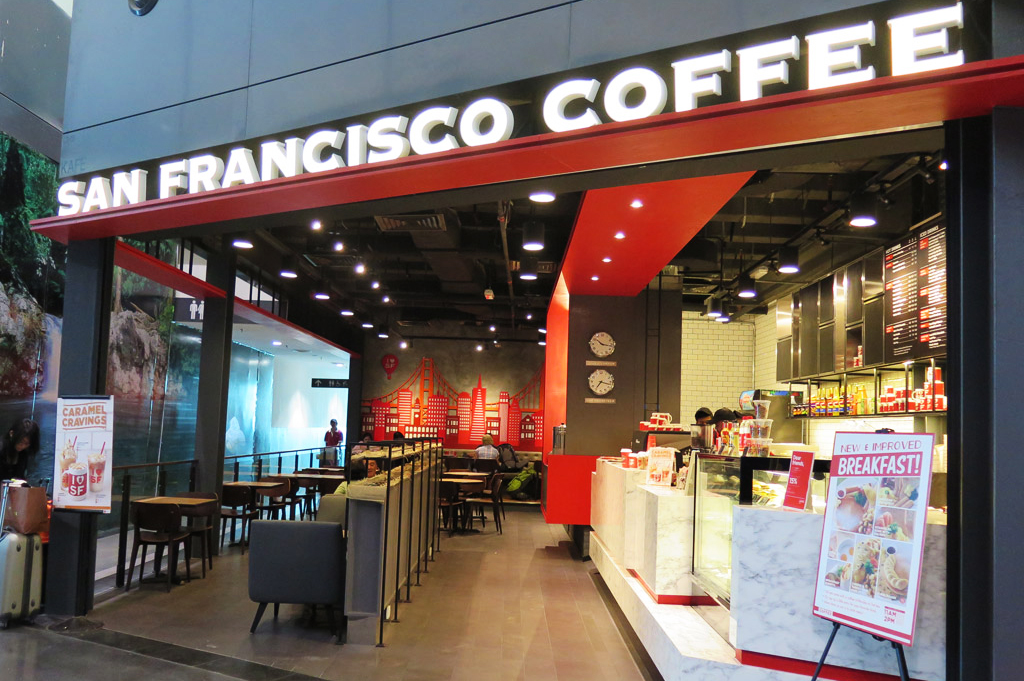 Pasti ramai sedar San Francisco terletak di Amerika Syarikat, walaupun tidak tahu lokasi sebenarnya. Sudah tentu ramai beranggapan bahawa San Francisco Coffee merupakan produk Amerika Syarikat. Ternyata tanggapan ini adalah salah sama sekali.
San Francisco Coffee diasaskan pada tahun 1997 oleh seorang rakyat Amerika Syarikat yang berkelana ke bumi Malaysia. Kerana kecintaannya kepada bandar tersebut, yang mana merupakan kampung halamannya, beliau menamakan perniagaan kopi beliau sebagai San Francisco Coffee.
Kini rangkaian kafe ini dimiliki oleh Lyndarahim Ventures Sdn. Bhd. di bawah pengelolaan Datuk Abdul Rahim Zin. San Francisco Coffee mempunyai sebanyak 33 buah outlet di sekitar Lembah Klang.
8. The Manhattan FISH MARKET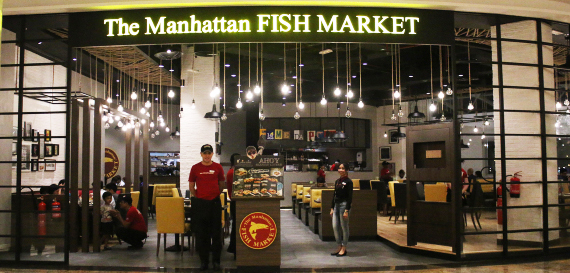 Seperti San Francisco Coffee, sudah pasti ramai menganggap The Manhattan FISH MARKET berasal dari Manhattan. Sekali lagi, tanggapan ini juga salah.
The Manhattan FISH MARKET merupakan rangkaian restoran yang diasaskan oleh 2 orang sahabat baik yang berasal dari Malaysia iaitu George Ang dan Dr. Jeffrey Goh. Pertama kali dilancarkan di Singapura pada tahun 2008, mereka telah menerima pelbagai kritikan daripada rakyat tempatan pada awal operasinya.